---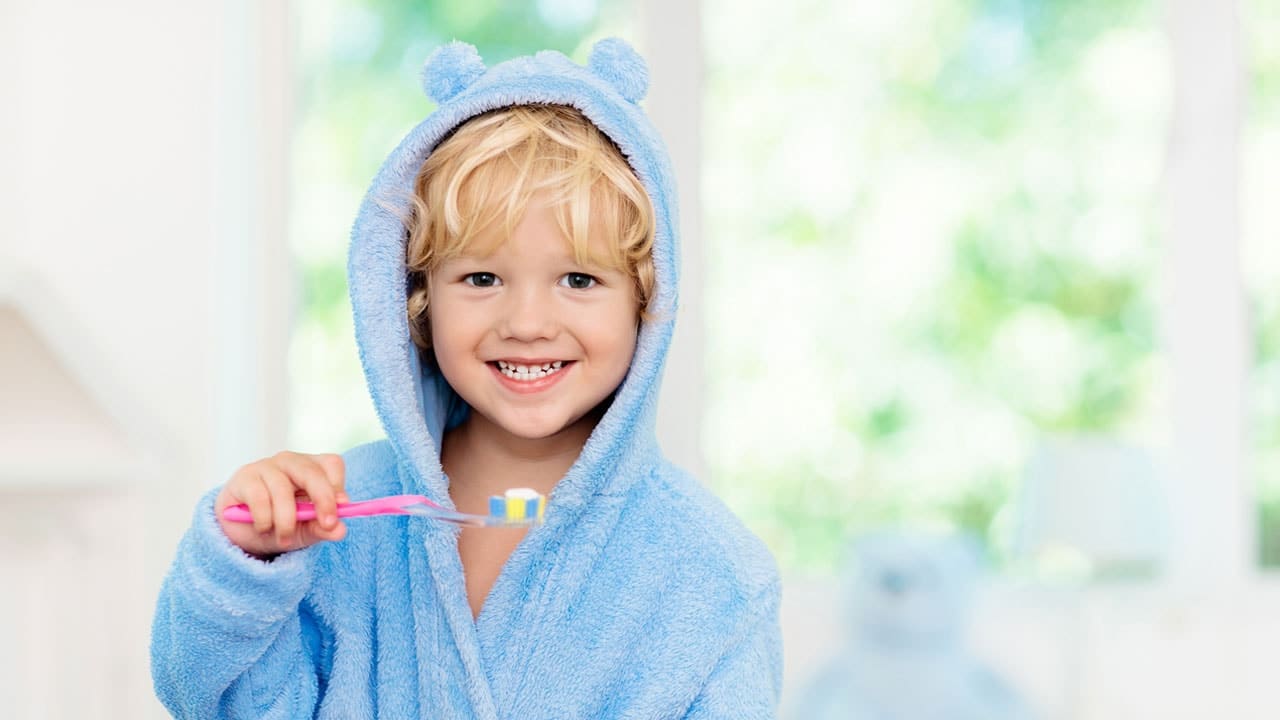 ---
Childhood is a critical time for developing and strengthening growing teeth. But proper cleaning habits aren't exactly high on kids' list of priorities. Luckily, the digital age offers plenty of interactive and fun options for turning dental hygiene into play. Here are six free apps for your smart phone that make brushing fun and help kids form good habits for life.
Each app is free to download and play, but be aware that some offer additional in-app purchases.
1. Disney Magic Timer by Oral-B
What could be more fun than navigating tooth brushing time with your favorite Disney, Marvel, and Star Wars characters? This app syncs with Crest or Oral-B Pro-Health Stages or Jr. products to encourage kids to brush for the recommended two minutes. Kids can have individual profiles and earn stickers for proper brushing times.
2. Toothsavers Brushing Game
A sure bet for aspiring heroes, this fairy tale themed app pits kids against an evil sorceress. She's put a curse on the kingdom, afflicting everyone in it with cavities galore. Kids have two minutes to help whimsical characters like a dragon, a pirate, or a princess brush away the spell. Kids can also track their own brushing, and are rewarded with new unlocked Toothsaver brushes and, eventually, a chance to face down the sorceress herself. Two-player mode gets the whole family involved.
3. Brush DJ
Turn brushing into a two-minute dance party! This award-winning app was developed by a dentist for patients of all ages. It plays music from your device, cloud, or streaming service to keep you brushing the recommended time and dancing while you do.
4. My Bright Smile
This one's for the gamers. This app from Colgate offers five games that educate players on different oral care topics. Games include:
Visit the Dental Office
Brush the Teeth
Fun with Floss
Swipe the Sweets
Picture This: Puzzles
5. Brusheez—The Little Monsters Toothbrush Timer
Make friends to have around for brushing time. Kids get to pick one of two monster friends and customize features like hair, pajamas, and toothbrush. They also have the option to turn each tooth on or off so the monster's grin mirrors their own lost baby teeth. Kids can animate characters and make them do tricks before turning on the timer and brushing and dancing along with them.
6. Brush Up: Toothbrush Trainer
Have kids who can't get enough of taking selfies? This award-winning app offers education and some on-screen time for your little ones. The magic mirror feature uses your device's camera to put kids in the game. Budd the robot tutor teaches kids proper brushing technique as they practice along with him, and then they show up in Budd's mirror as he mimics their brushing.
Consider these apps when helping your kids establish good dental hygiene habits, and put them on the road to sound health and strong teeth.
Make sure those habits are supported by regular checkups to catch problems early. Contact Olympia Fields Dental Associates in Olympia Fields today to schedule your child's check-up.